Click on the button to make a reservation or check availability and rates: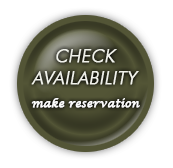 Reservations must be made at least 24 hours in advance.

There are steps into each house and all guest bedrooms are upstairs on the second floor.

Express self-service check in (details will be texted to you day of arrival), Check out is 11 am.

policies Generally, reservations can be cancelled up to 4 pm EST - 10 days prior your date of check in, after that you are responsible for the entire reservation cost. A few dates throughout the year and most of July and August are non-cancellable special event dates those dates are listed in our policies.

There is a non-refundable minimum deposit of $25, per room, larger reservations may require full prepayment at the time of reservation is made.

13.25% Ohio & Jefferson County Sales Tax and Steubenville City Hotel Taxes apply.

All reservations are prepaid when cancellation has past which is 10 days prior your date of arrival on the credit card you provided. Most non-direct reservations may also charged in full at the time the reservation is made as this is required by them (Expedia, Hotels.com, Booking.com, BedandBreakfast.com, TripAdvisor.com etc.), and all non-cancellable reservations are usually charged in full when made or two months prior.

Bayberry House and all guest rooms are non-smoking and no candles. A smoking area is outside only.

We do not offer daily housekeeping, if you need anything during your stay just text me and I'll get it done for you. During longer stay's (greater than 4 or 5 days) we will be cleaning your room, we will let you know in advance when.

Wedding Parties are required to rent an entire house if they are planning on photos and others coming to assist preparing on wedding day. This is so that other guests are not disturbed. A wedding couple staying the night in one room after their wedding with just them at the B&B is fine.
We also offer our own gift certificate if you want to get one for someone special.
Extended Stay at the Bayberry House B&B: We offer a discounted extended stay rate, plus tax, per night for one person, for those staying 15 or more consecutive nights, call me for pricing and if you are staying more than 30 days and we can do a monthly rate:
Private room with private bathroom, if you are staying a long time, you may want your own towels, we provide 4 in the room. Please don't wash our towels with your clothes.

this is a special rate for one person and no additional overnight guests per room. Visiting guests nights will be charged at the full retail rate. There is no discounted rate for couples, or larger families or groups.

Room is cleaned every 7 days, please bring all your trash to the laundry room. Additional cleanings are charged at a rate of $25 per cleaning. Sheets, pillows and pillow cases are provided, however bathroom soap and shampoo are not provided for extended stay guests

Smoking is outside only, violating this police will have you removed from the B&B.

Extended stay reservations do not include breakfast or coffee/tea.

You are also allowed limited kitchen access, which means you can use the stove, microwave and coffee maker, and dishes as long as you clean up after yourself. You need to provide your own food, coffee, tea, creamer, sugar, milk, juice, etc., Full kitchen access is available for a slightly higher rate. No cooking of food allowed in your room.

You may keep some items in the refrigerator and kitchen, please label them with your name and room number.

Extended Stay Reservations are non-cancellable and non-refundable for the initial reservation of 15 days or 30 days.

Additional days may be added to this reservation as you need and as rooms allow, additional days are non-cancellable as well once added and paid for.

A room switch during your stay may be necessary depending on availability, I reserve the right to switch your room as necessary.